Data Destruction Shredder & Disintegrator Manufacturer
Printer&Toner Cartridge Solutions

Printer&Toner Cartridge Shredder
The stable growth of modern office equipment has also brought the corresponding toner cartridge, toner drum and other consumables at a rate of 30% per year. These non-degradable consumable materials are discarded as garbage, which not only causes resource waste, but also increasingly threatens people's living environment. Toner and toner cartridge carry or spill carbon powder particles are extremely small, not only pollute the environment, but also harmful to human respiratory system.
The toner cartridge consists of plastic, iron, magnetic, aluminums, copper, soft material and toner, usually with residual toner accounting for 10-20% of toner weight. Plastic accounts for 41% of the weight of waste gas tone. Recycling of waste toner cartridge is to separate, recycle and utilize the ferromagnetism, nonferrous metals, precious metals and organic materials, stabilize or remove harmful components by means of mechanical and physical methods, and reduce environmental pollution
GET A QOUTE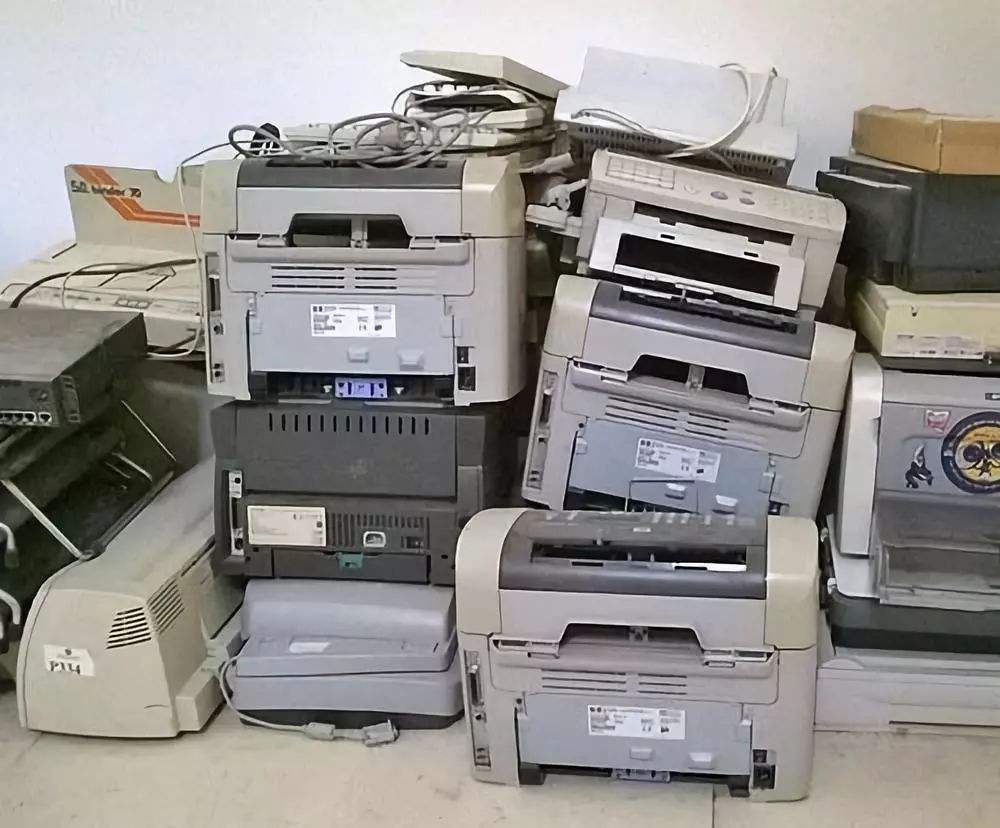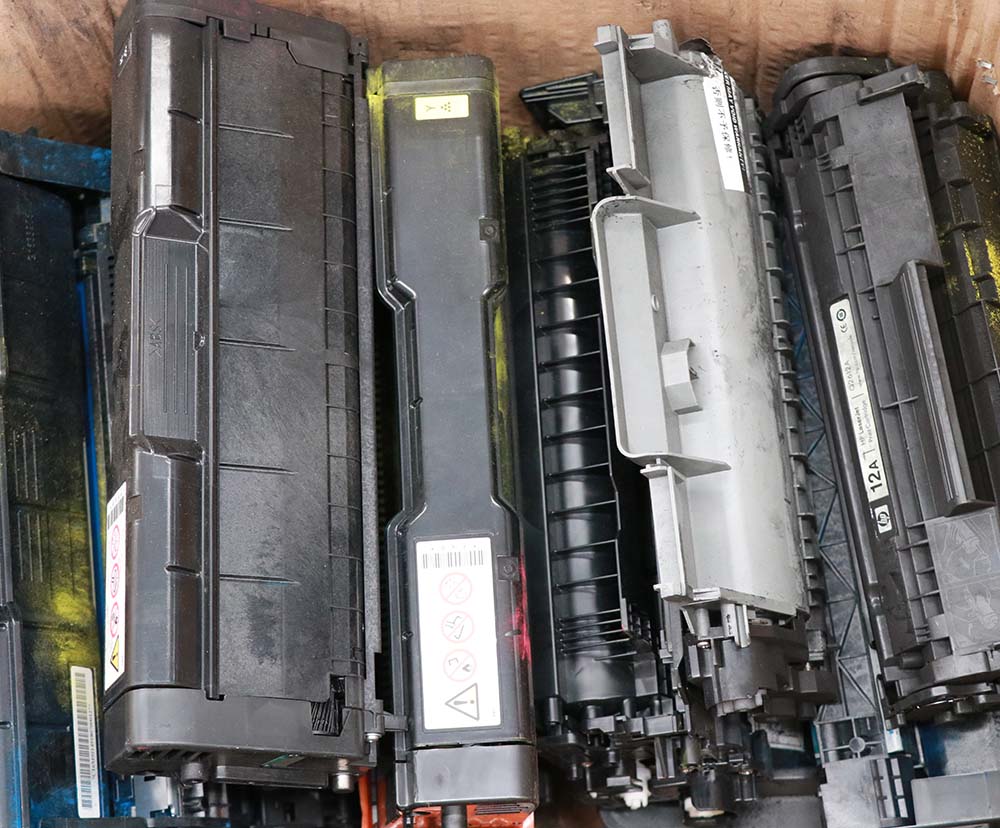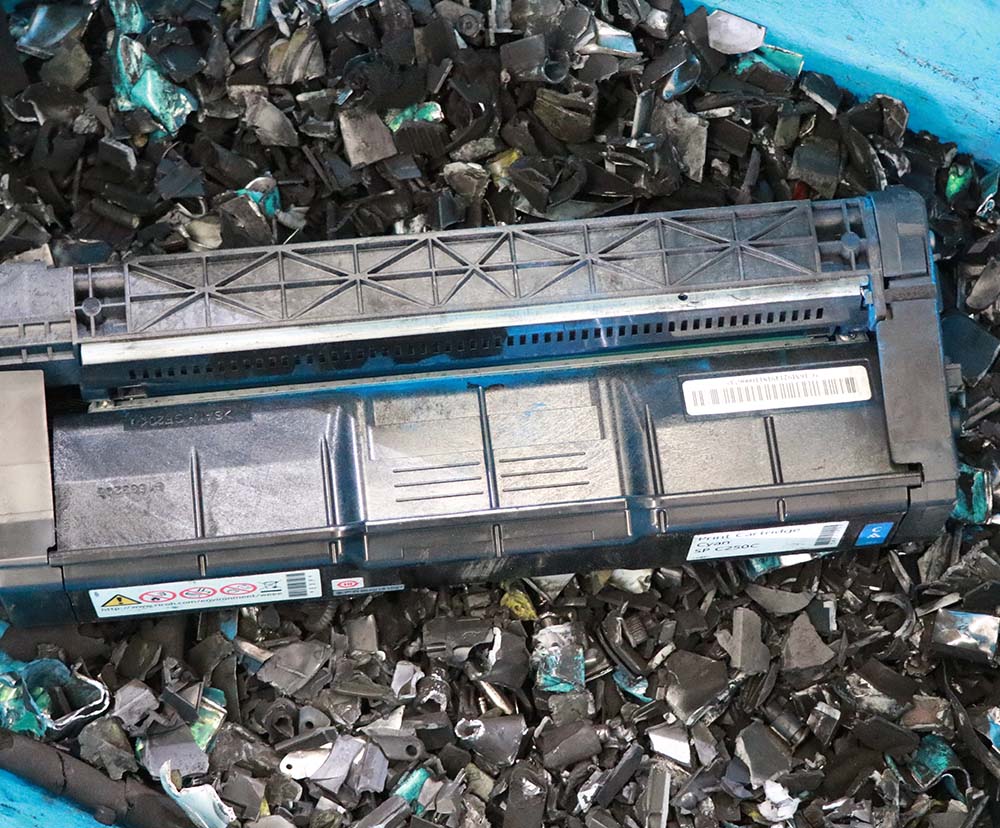 Be in contact at any time, we can reply in time.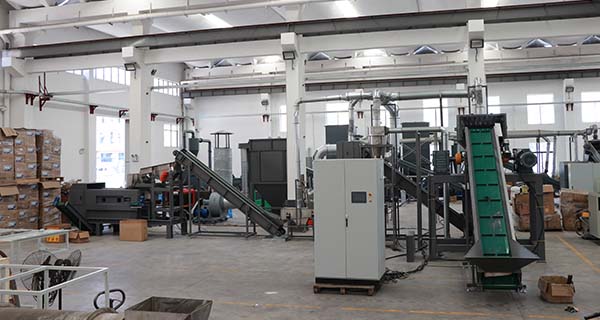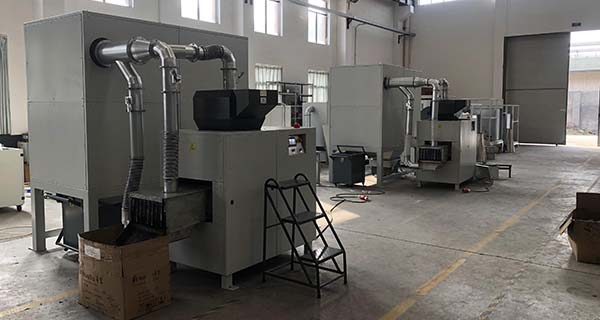 Related Equipment
You will find yourself working in a true partnership that results in an incredible experience,and an end product that is the best.
High Security Information End-of-life Solutions for Over 25 Years