Data Destruction Shredder & Disintegrator Manufacturer
Two Shaft Tablet PC Mobile Phone HDD and SSD Combo Shredder for Data Destruction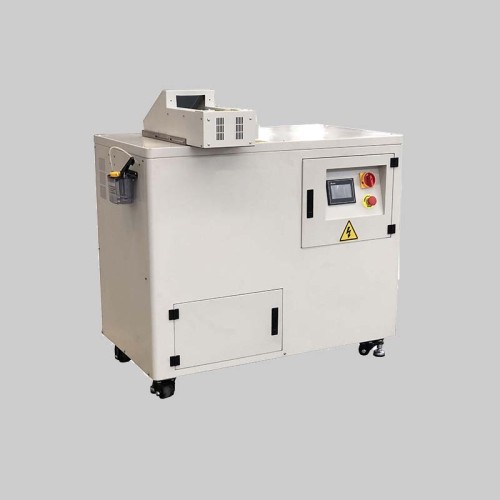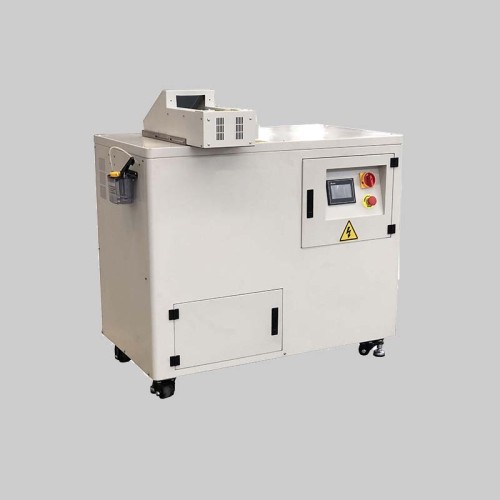 | | |
| --- | --- |
| Categories | HDD and SSD Comb Shredders |
| Brand | Supu Data Destruction Equipment Manufacturer |
| Model | HD3000 |
| Crushable Materials | Enterprise 3.5" HDD, 2.5" HDD, SSD, PC tablet |
| Security Level (DN 66399) | H-4 |
| Blade thickness | HDD: 12mm ,SSD: 5mm or customized for 15, 12, 9mm |
| Throughout hard drive per hour | 200-240 PCS of server HDD |
| Shredding particle size | HDD: 12mm width,12 - 80 mm length SSD: 5mm width,5 |
| Insertion conveyor | HDD conveyor:: 230mm(L)*115mm(W)*70mm(H) With SSD |
| Power/ Voltage | 3KW / 380V or 230V / 50HZ or 110V / 60HZ |
| Machine Weight | 560 KG |
| Machine Size | 1144 (L) x 630 (W) x 1160 (H)mm |
| Download DOC | |
| Update Time | October 3,2023 |
Product Description
Commercial HDD SSD Combo Shredder for Data Destruction
HDD and SSD combo shredding is a sensitive and exact process that must be done correctly to ensure your data is fully disposed of properly. Simply "wiping your hard drive clean" doesn't do the trick - it needs to be fully destroyed physically, as that is the only way to ensure your data doesn't fall into the wrong hands. Hard drive and SSD shredders are industrial shredders that are used for permanently destroying computer hard drives. A hard drive is the electronic memory storage center of a computer. This is where all of a computer's program files and documents are stored.

Throughout hard drive per hour


200-240 PCS of server HDD


HDD: 12mm width,12 – 80 mm length SSD: 5mm width,5-40mm length


HDD conveyor:: 230mm(L)*115mm(W)*70mm(H)

With SSD insert hopper

3KW / 380V or 230V / 50HZ or 110V / 60HZ


1144 (L) x 630 (W) x 1160 (H)mm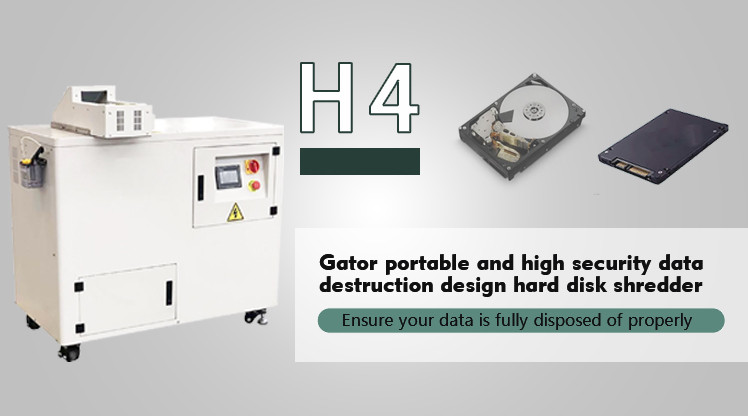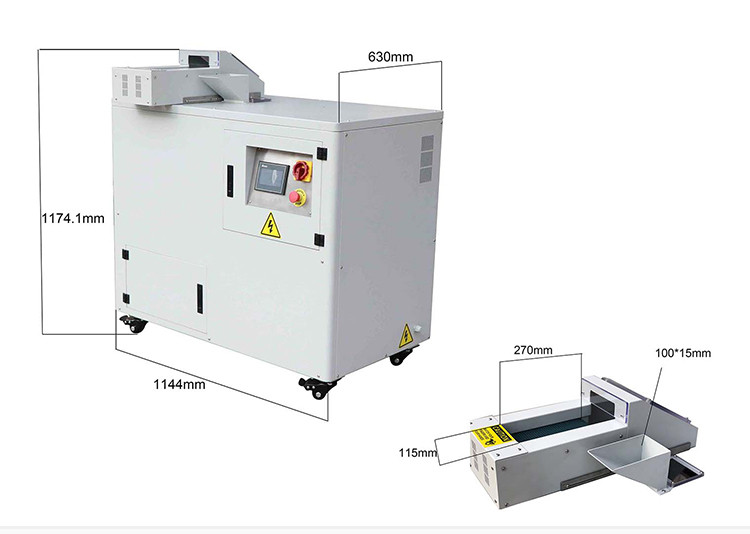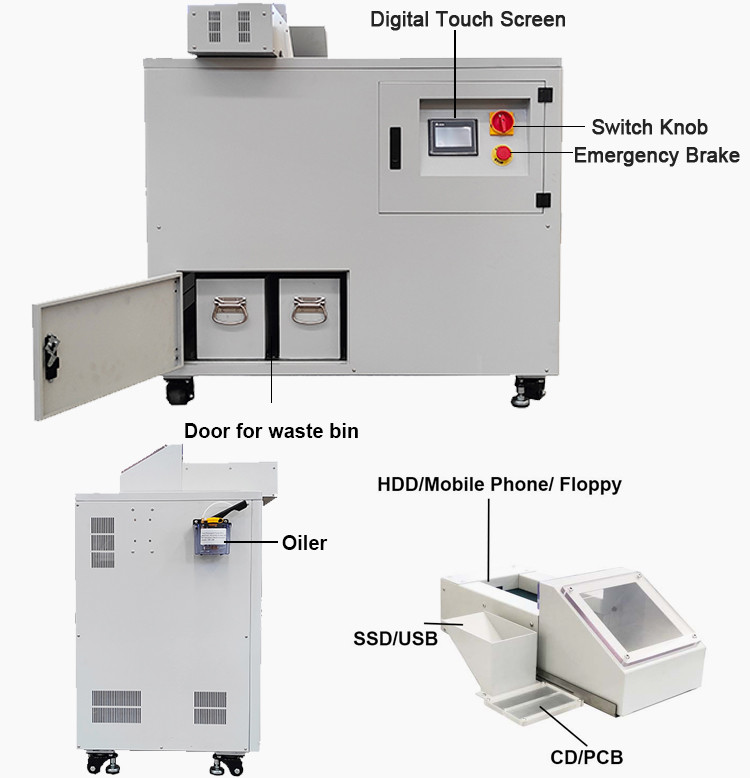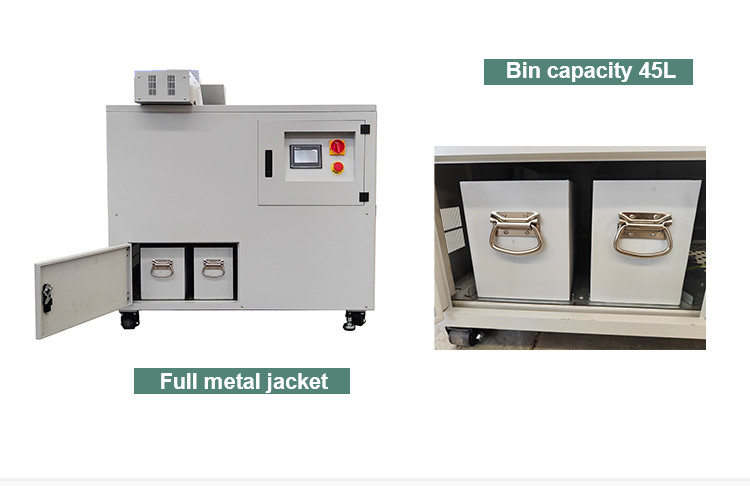 Application&Shredding Effect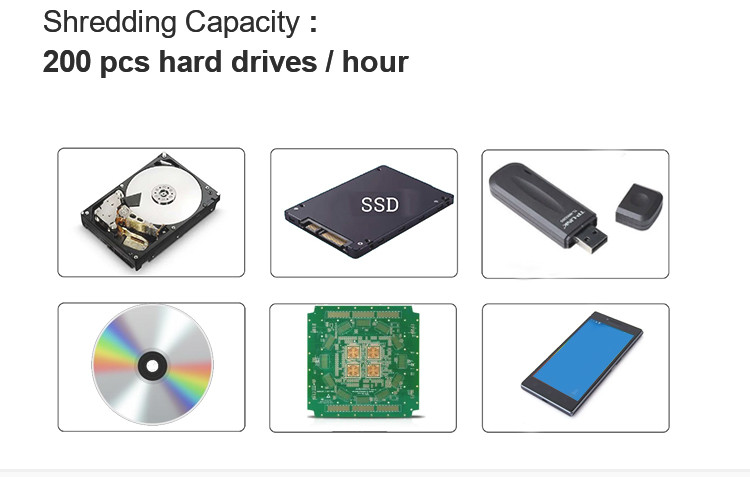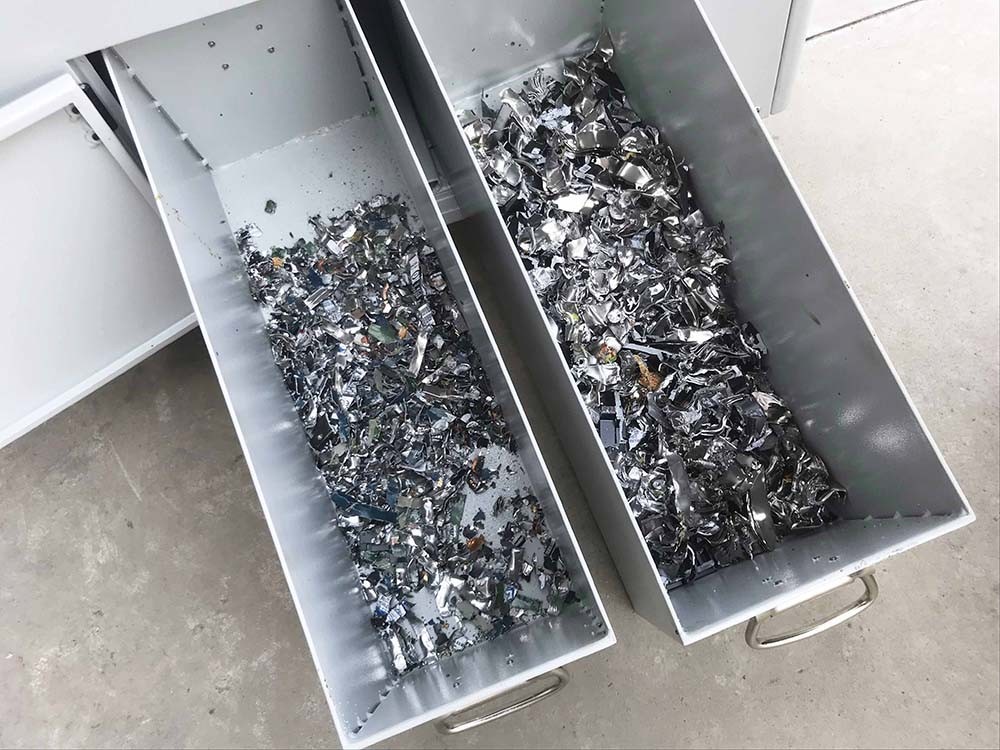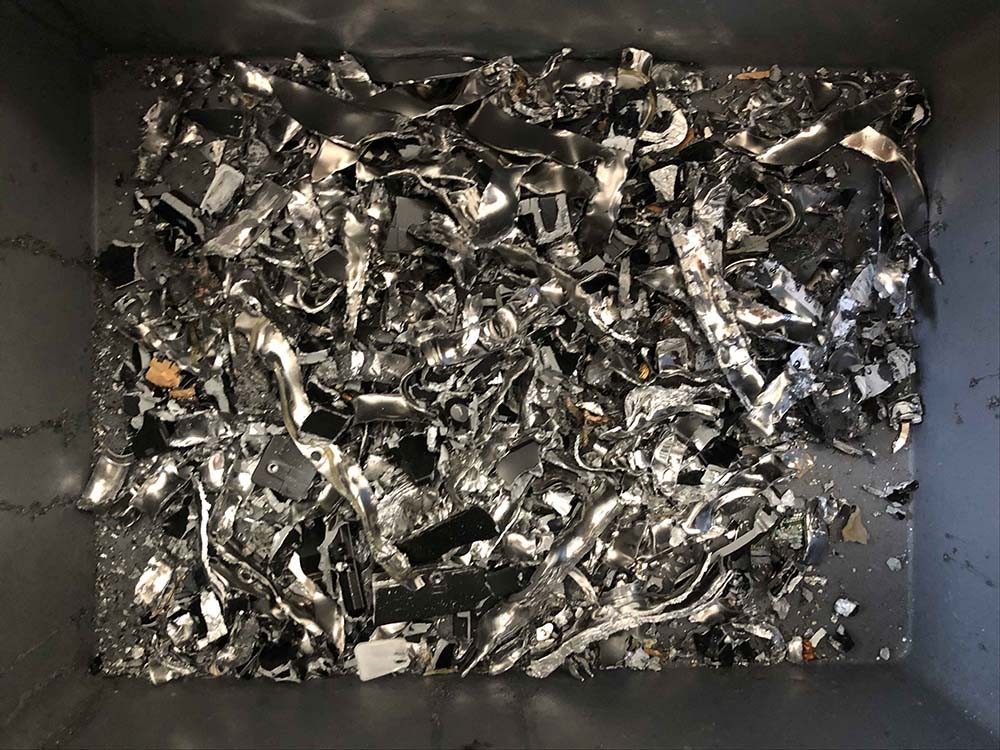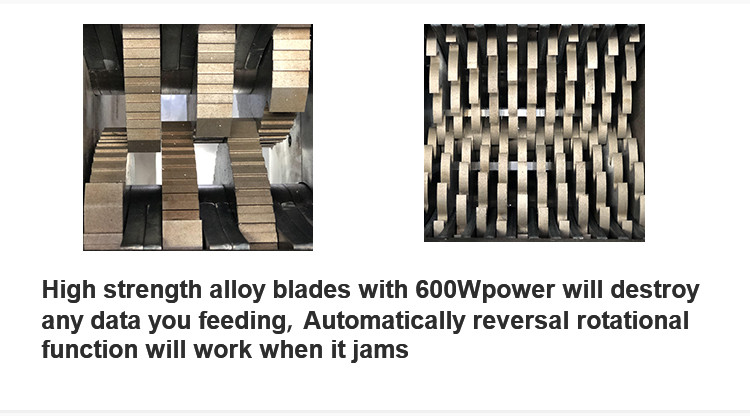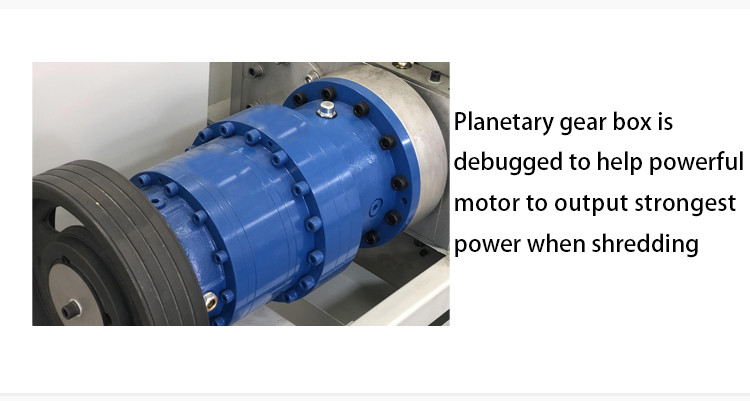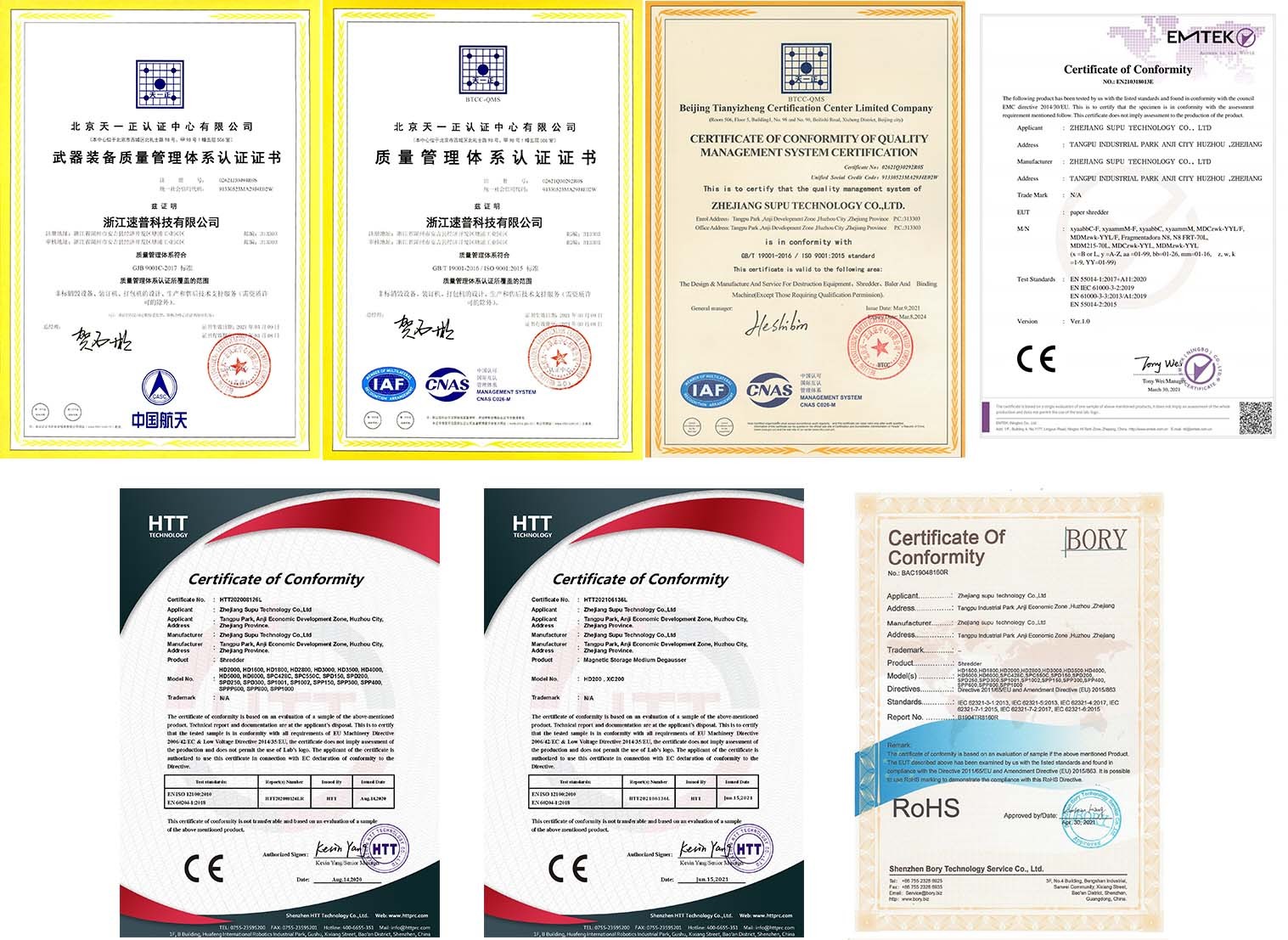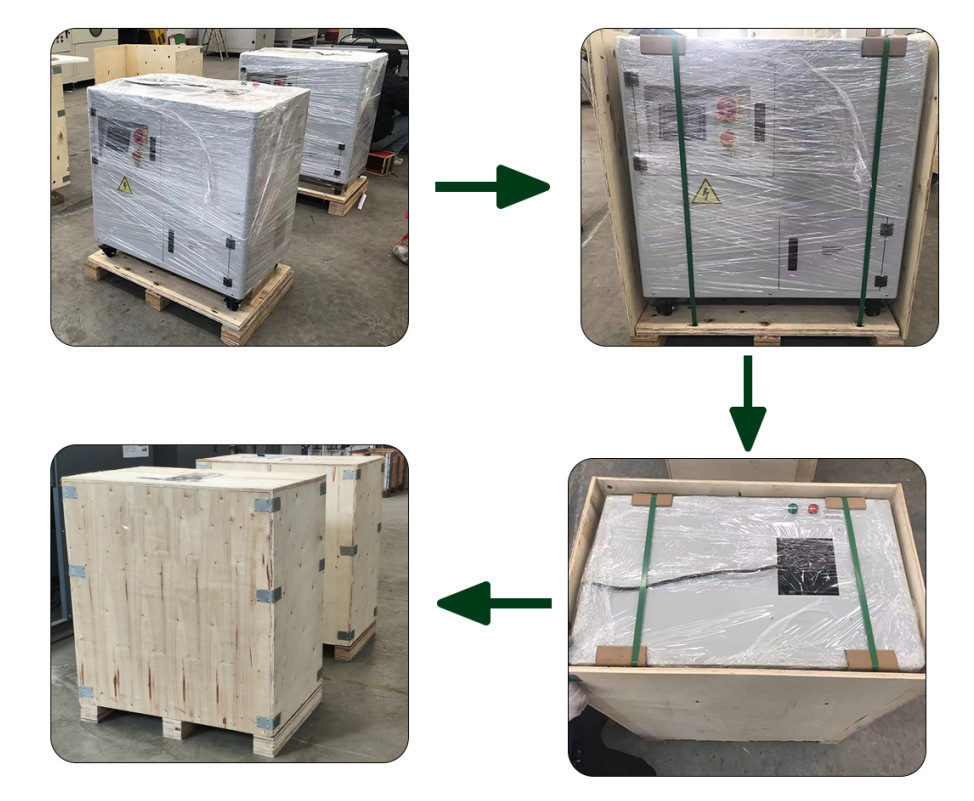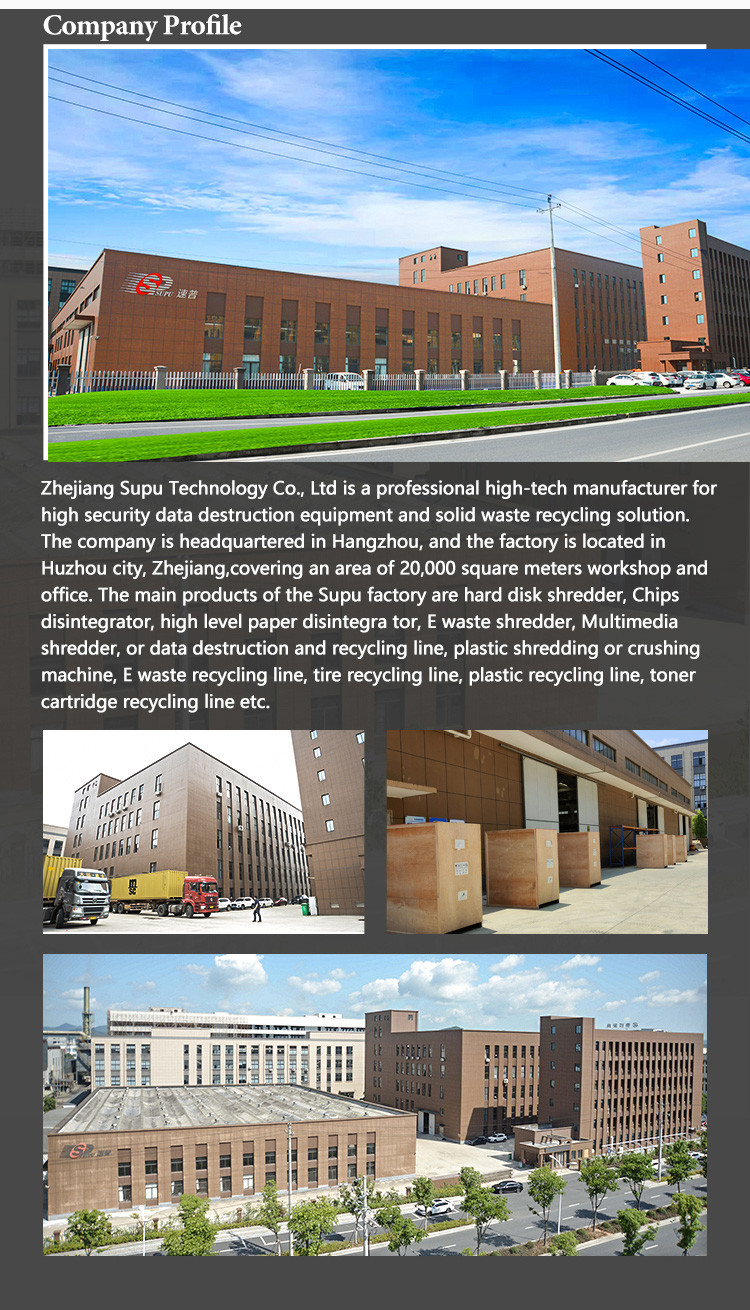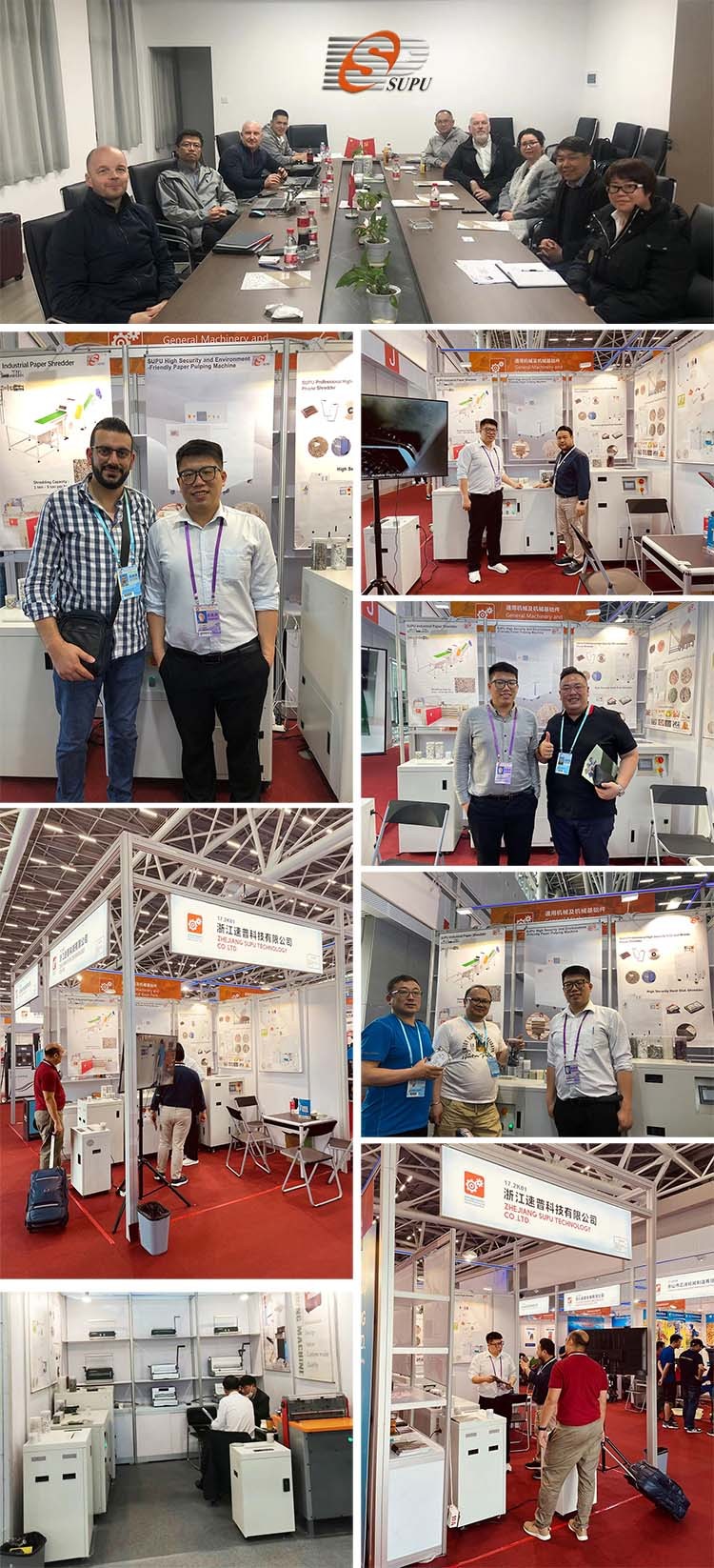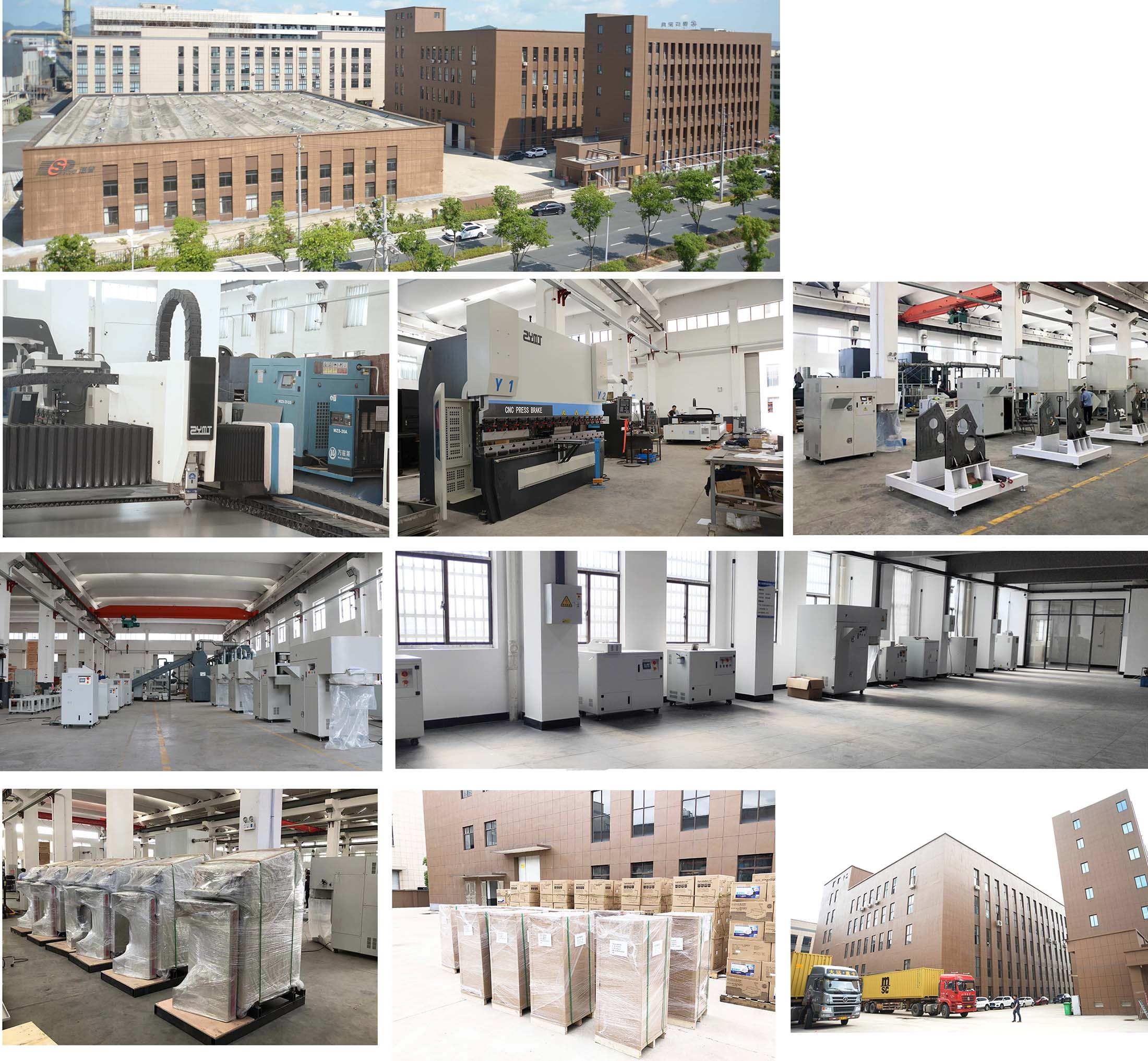 1. How can we guarantee quality? Always a pre-production sample before mass production; Always final Inspection before shipment; 2. Why should you buy hard disk shredder from us not from other suppliers? We have our own factory with an area of 20000 square meters and a production history of 15 years. 3. What services can we provide? 7x24 hour technical service hotline Pre-sales service After-sales service

4. About certificates and patents
We have CE, SAA, CB , ROHS, ISO CERTIFICATES and many patents
Be in contact at any time, we can reply in time.
High Security Information End-of-life Solutions for Over 25 Years